It's finally cold and rainy in Perth! Which means I can finally start wearing my winter clothes!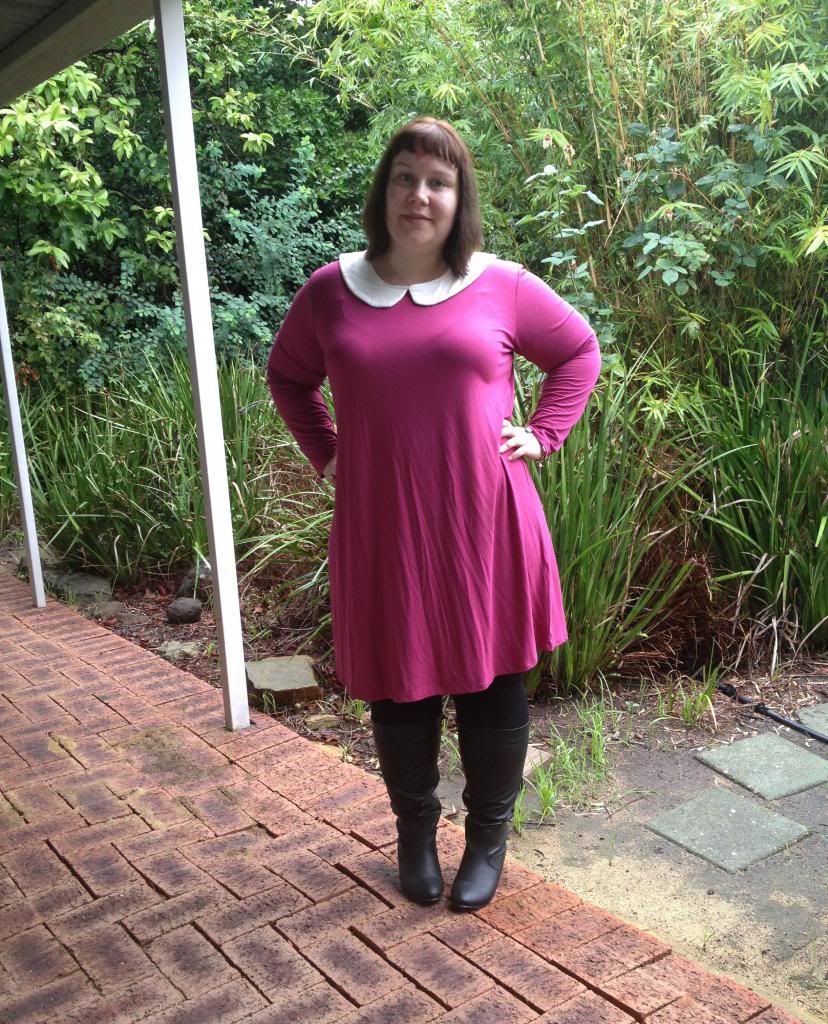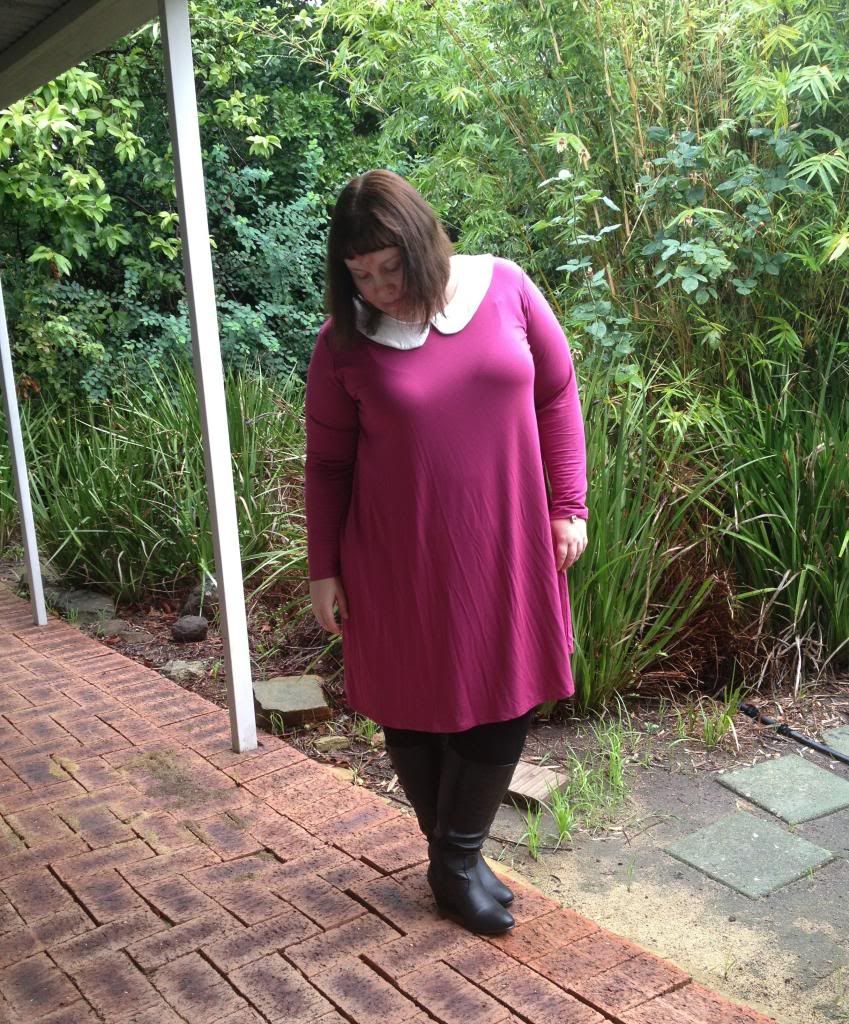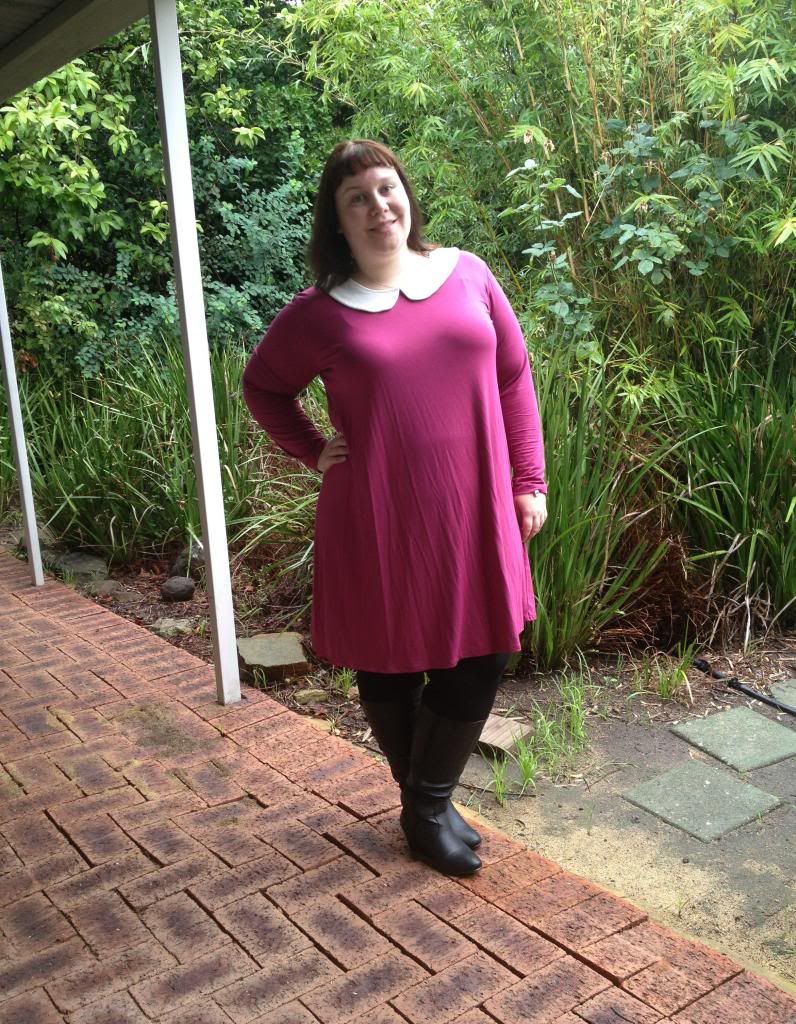 I've had my eye on this berry swing dress as soon as it popped up on ASOS. The collar and the colour are totally my cup of tea. Then the navy one went on sale, but not this one. Then, my amazing best friends (I refer to them as my gang) sent me an ASOS voucher for my birthday. And I knew immediately I would be spending it on this dress. I am so in love with swing dresses at the moment.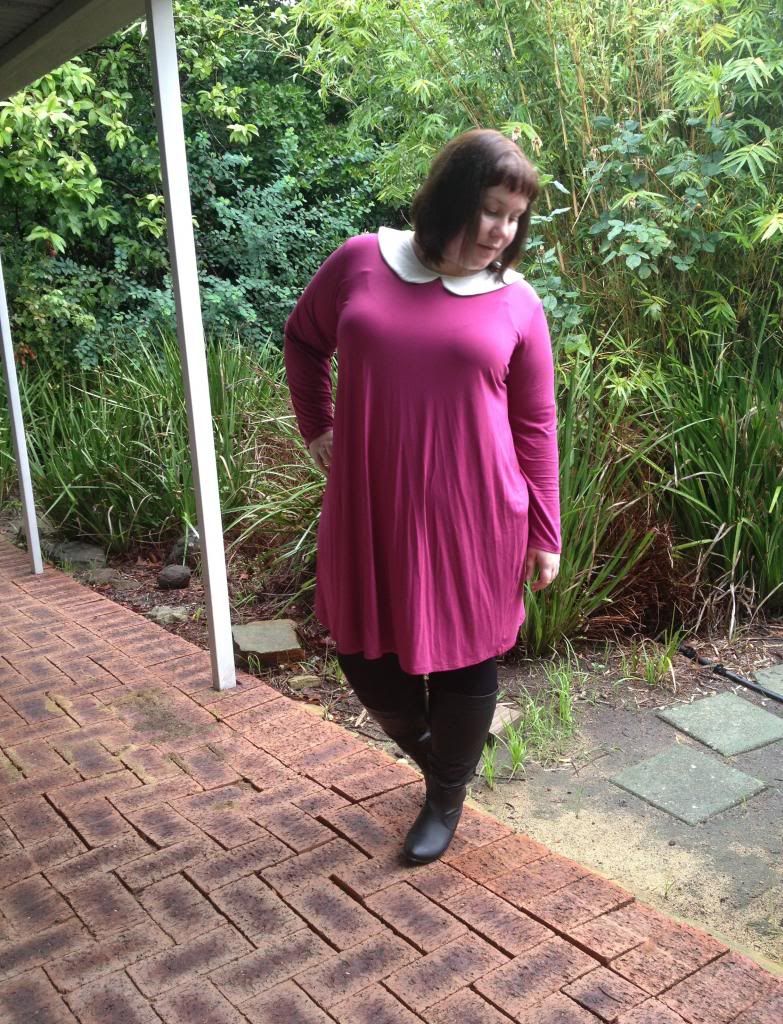 This baby is super comfortable, and I love the long sleeves. I've paired it with my ASOS stockings, these are awesome. They are 120 denier, and they fit perfectly. And, my Autograph knee high boots. I saw these boots pop up online, and I ummed and ahhed over them, then I decided to go and check them out in-store, and bought them immediately. The online picture doesn't do them justice. AND they are currently on sale!