This dress had been on my wish list since it first popped up online. And I was finally able to snap it up in the huge sale! I want another one now, It's so comfortable!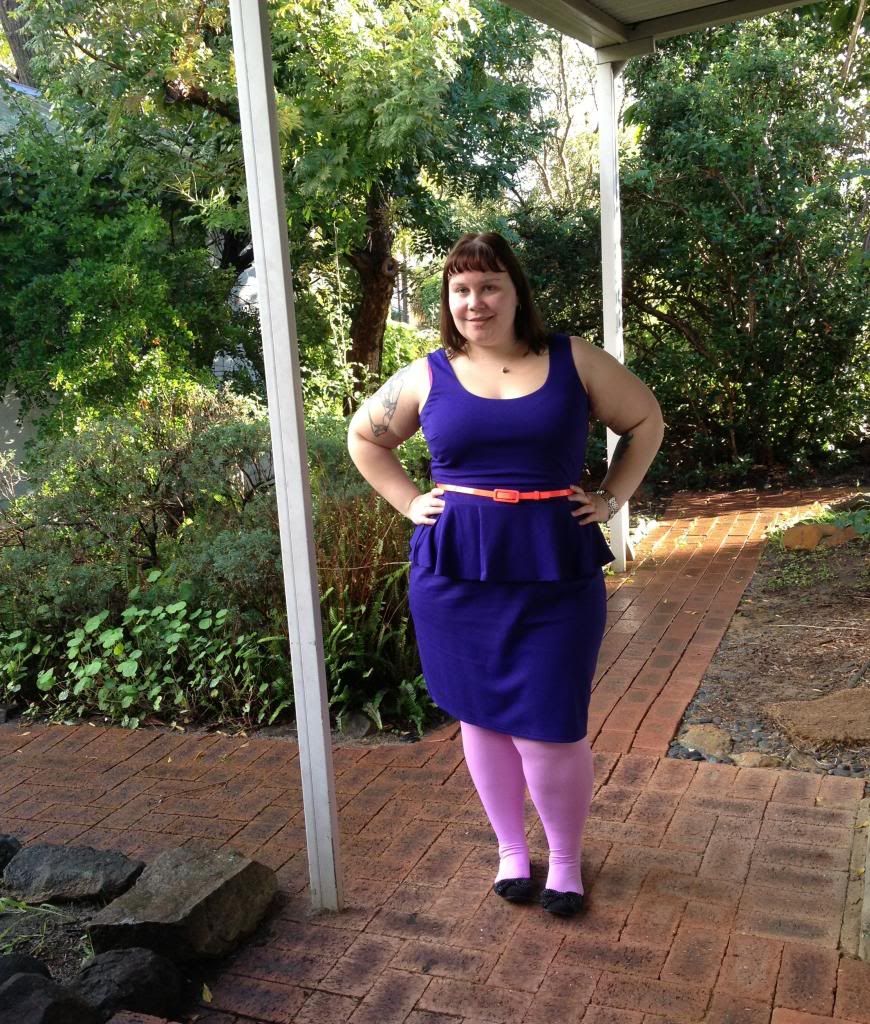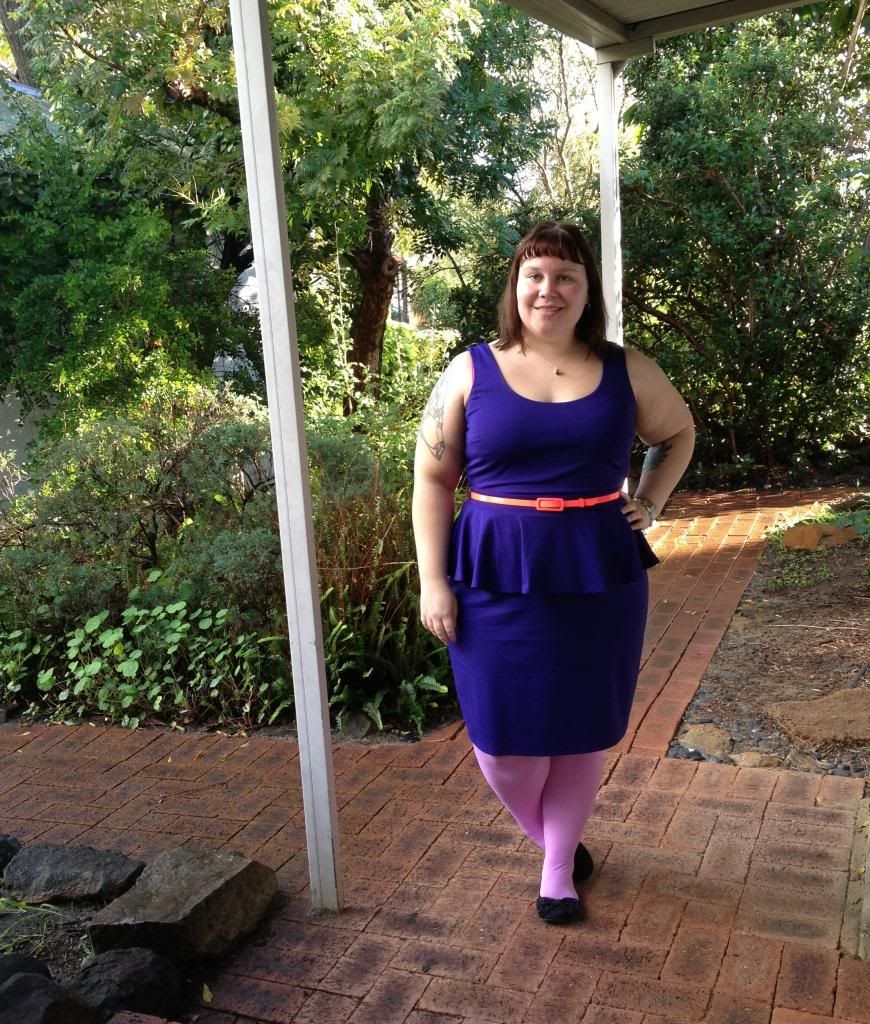 Again, it looks more blue that purple, but it is purple! It's my first peplum dress, and I was worried I wasn't going to like the style on, but I love it.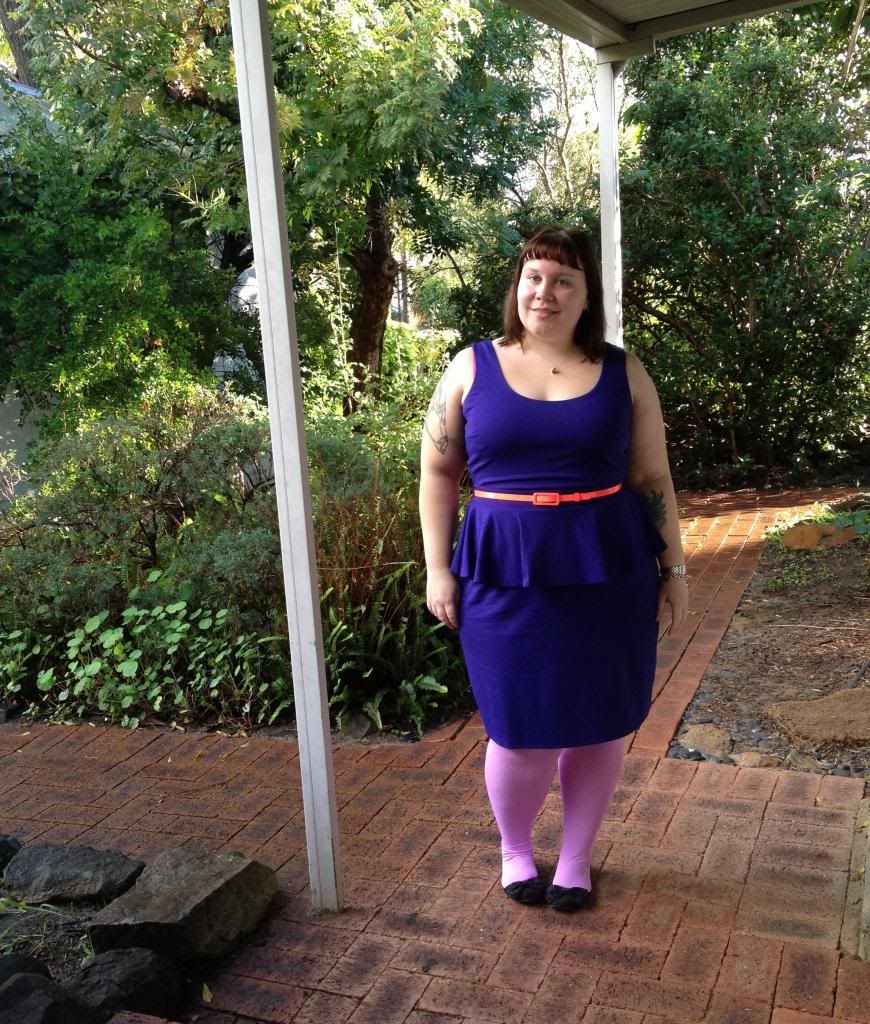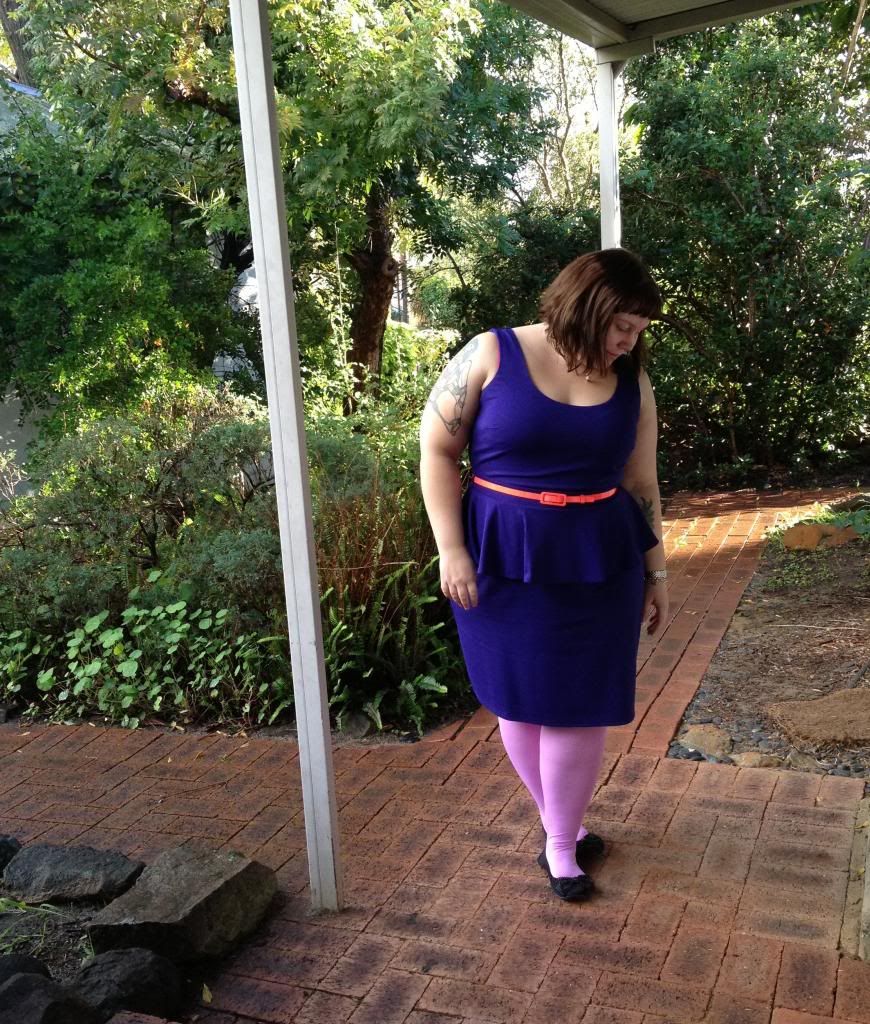 I paired it with my pink tights from We Love Colors. I would have loved to throw on some purple flats, but I don't have any! I think I might need to stock up on some coloured flats.