Well, I think I've finally recovered from my swollen face fiasco. Thank goodness! I think that was some of the worst pain I've ever had in my life!
Anyway, this is another outfit post from me! I really do love doing outfit posts!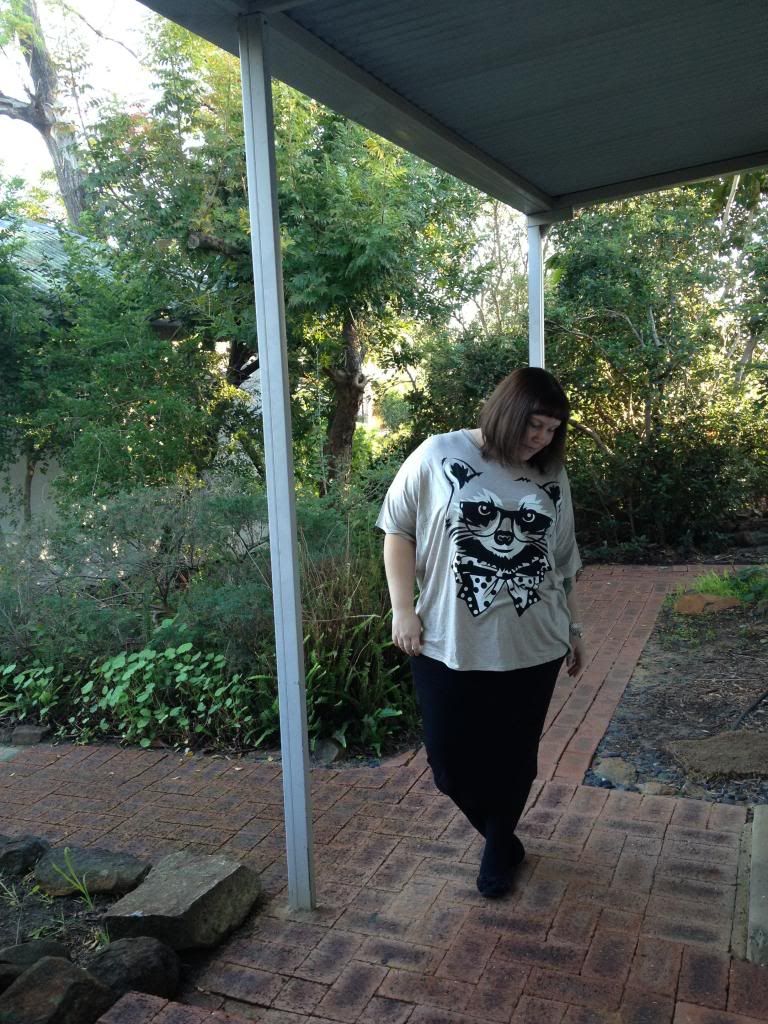 I was really drawn to this top. The raccoon print is super cute, and I love the relaxed fit. And pairing it with my trusty ASOS skirt, makes for the most comfortable outfit ever!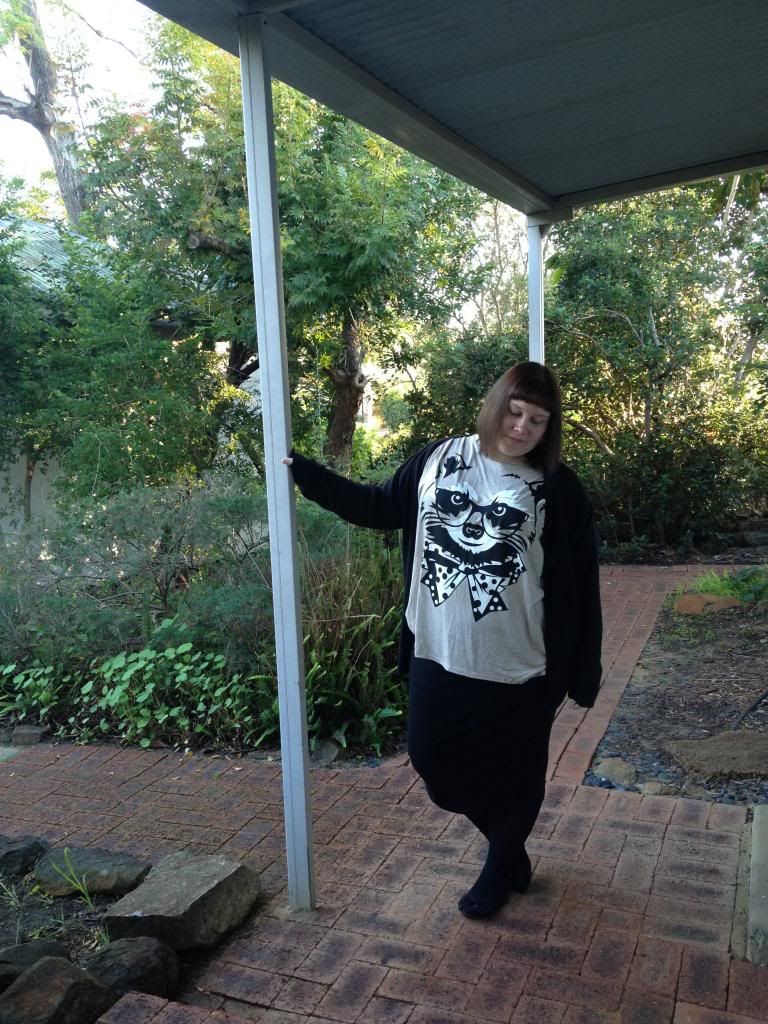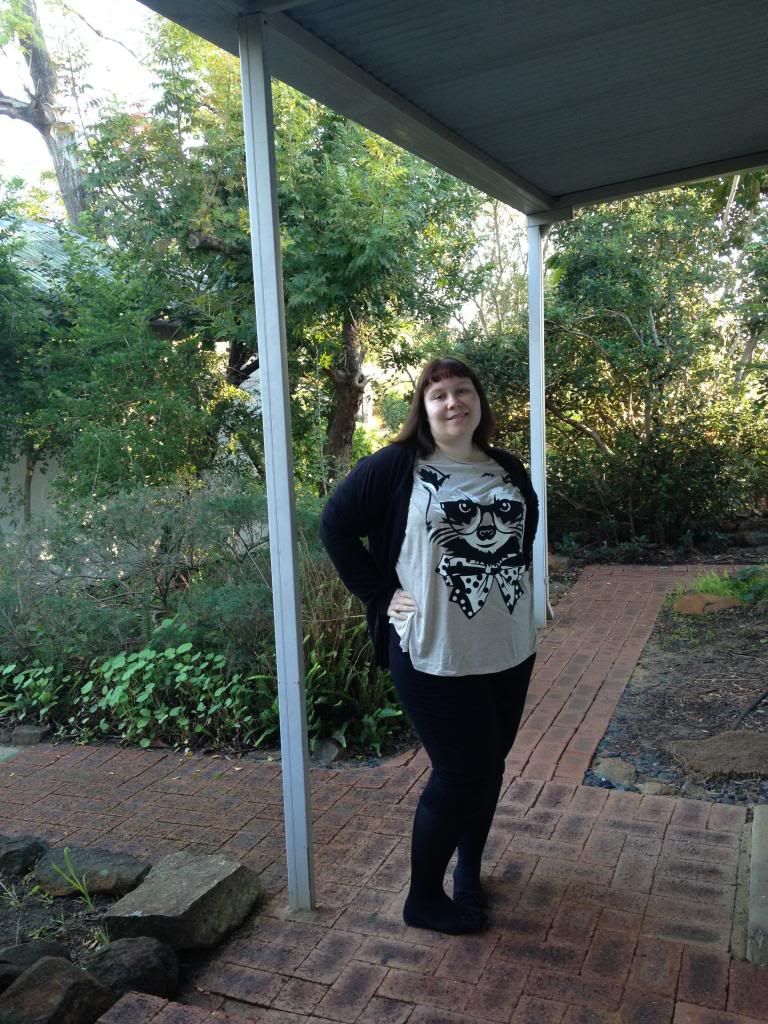 Tights - Avella from Big W
I don't know why I'm looking at the ground in so many of these photos! Oh well. I don't really have that much to say today. I haven't really done anything, except what a bucket load of Mad Men!