Yay for Fridays!! I'm super looking forward to having a chilled out night tonight. I'm going to go and visit my parents for dinner. I can't wait.
Here is what I've been happy for this week.
Iced Coffee - I've become obessed with it lately. I'm going to make some of my own over the weekend. But I'm loving this icey drink in the hot weather. I'm usually not ok with a lot of milk. I HATE plain milk, hate it. I won't have it on cereal, and when Jesse drinks a glass of milk I want to gag. And too much of it tends to make me feel a bit sick, but there is something about Iced coffee that makes it ok.
Jesse - This dude is amazing. He is ALWAYS there for me. He understands and loves my little quirks, and sits through my bad TV shows, that he hates. He listens to me complaining. He sends me cute things. He gives amazing hugs. He's the bomb.
Bunnies - Major Tom has been extra snuggly this past week. I think he is feeling a bit displaced after the move. He hasn't found 'his' spot in the new place yet, and so he's been a bit clingy. Not that I mind. And Coop, well he's just coop, a little dumb, but adorable all the same.
Major Tom likes to snuggle in beside people like this.

My New Skirt - Those of you who follow on instagram will know by now how much I love my new skirt. Seriously, it's amazing. I want to wear it every day. Every where.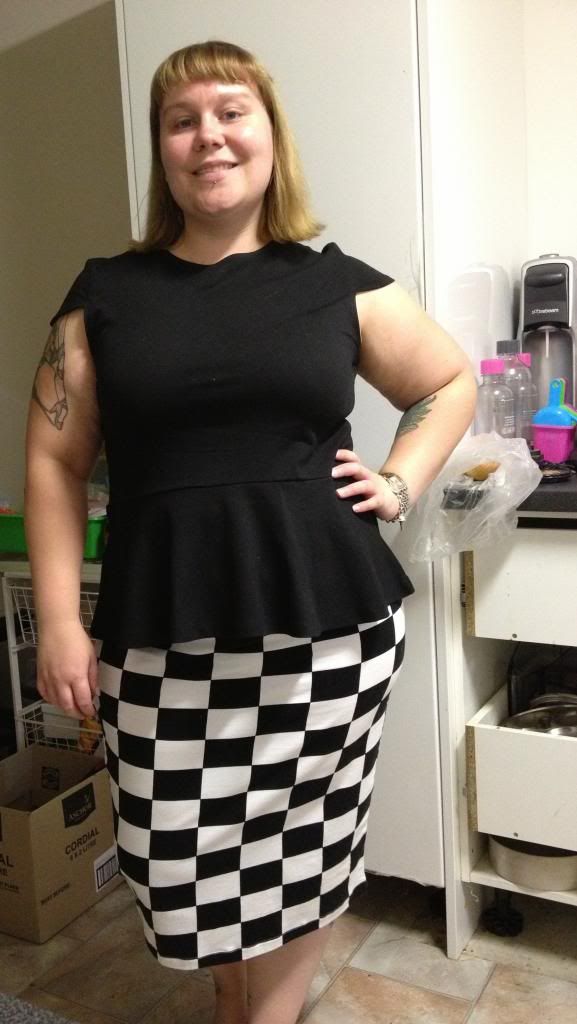 PS sorry about the background kitchen shots. I'm still trying to find the perfect photo spot in the new place!