I know it's only Tuesday, but I am having the week from hell. I'm so tempted to pack everything in and go and live in a remote little cottage somewhere. Seriously. I often say to Jesse 'That wouldn't happen if I was in charge' and that is very much the case in the situation I am now in. But, anyway.
I wore this outfit to go and see Mulder play at Pica Bar on Saturday afternoon. It was a really lovely afternoon, and I was super comfortable. I picked these jeans up at Kmart for $8 in the sales. And the top is one of my favourites from ASOS.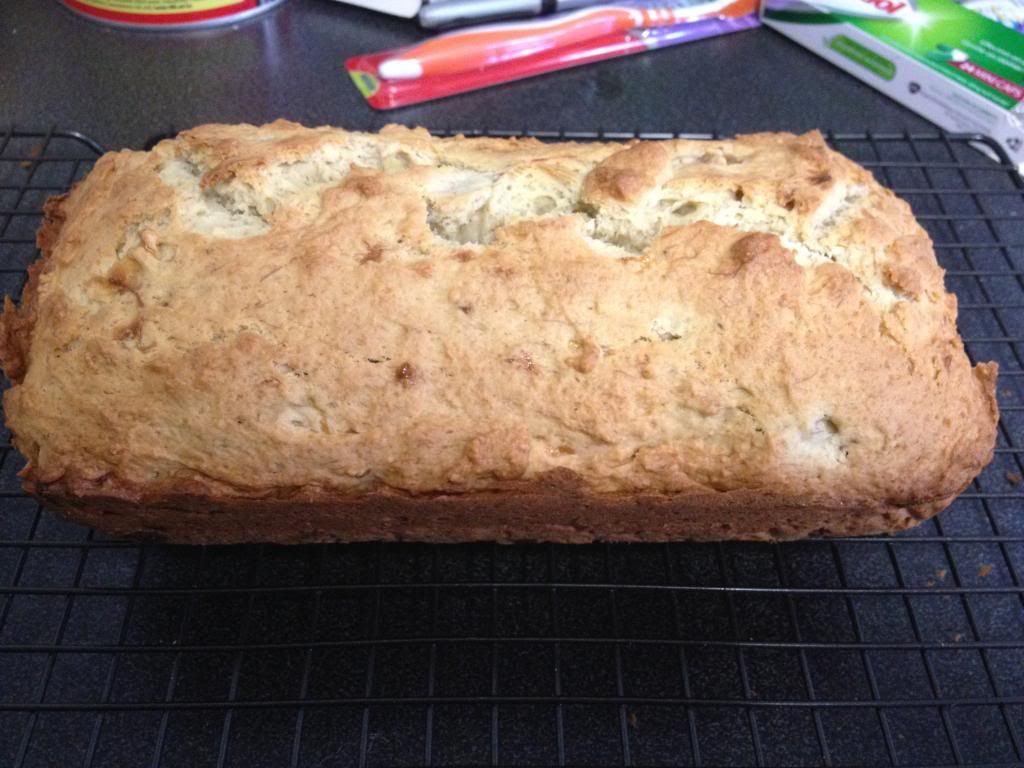 Sunday I made banana bread. I had some bananas in the fridge that were just at the right stage (black!) to make bread. And seeing as my besties were on their way over, I thought it would be nice to give them a slice, fresh and warm from the oven. They brought coffee, so the match was perfect!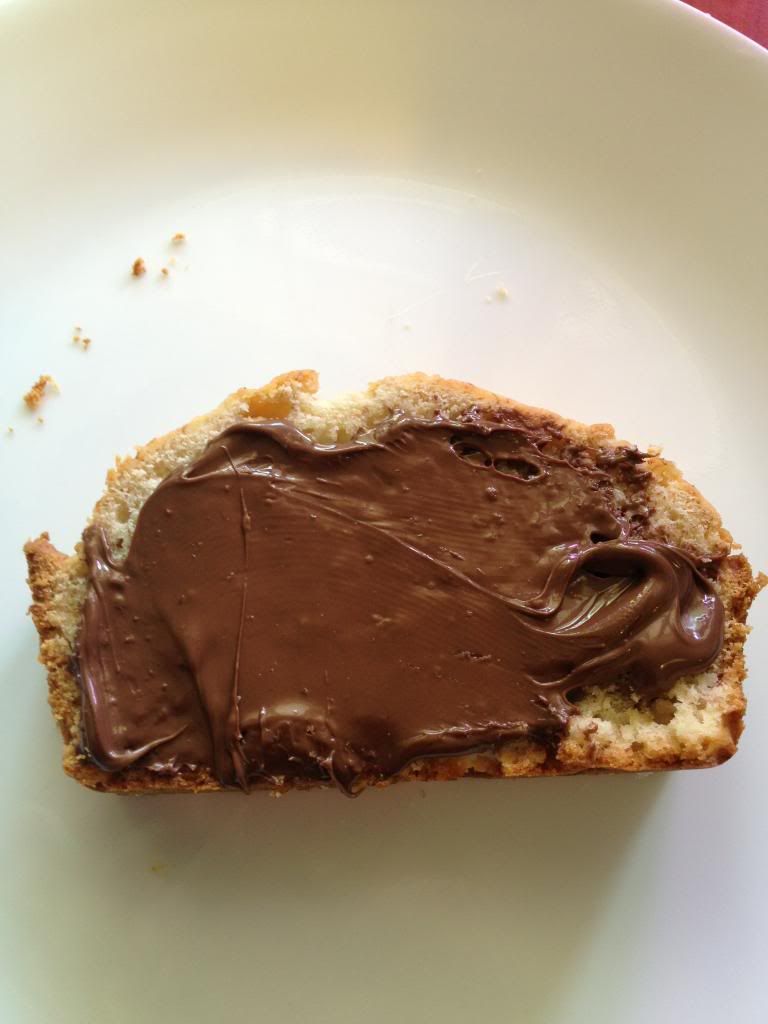 Then I ate some yesterday for my afternoon tea. I put Nutella on it. Yum!
Talking of my best friend, she is super pregnant at the moment. Like, being induced in 2 days pregnant. Every morning she gets this text from me
This morning she beat me to it, telling me he was still in there, instead of me asking. Doesn't he realise how many people want to meet him?!?!
Well, I hope you are all having a better week that I am.