I think just about every Aussie Curves girl picked up this dress in the recent City Chic sale, and to be honest, I wasn't going to buy it. I had to go to the shops, and just happened to stop in and look in City Chic again, just to look, and ended up walking out with it. Who can pass up a $40 dress??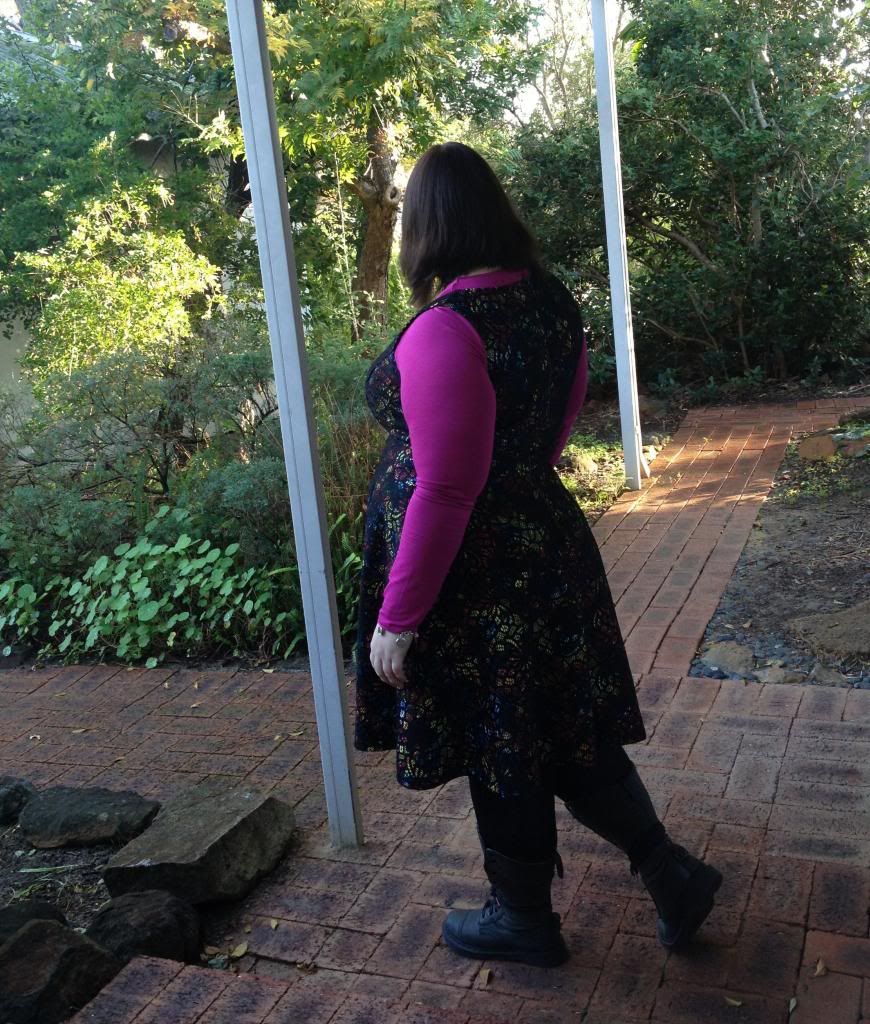 Plus, the multi colour is just so cute. And it was the last one left of the shelf, AND, it was my size. Totally meant to be, right?
I decided to wear it with my absolute all time favourite pair of boots. I bought them nearly 5 years ago, and they're still my favourite. So comfortable.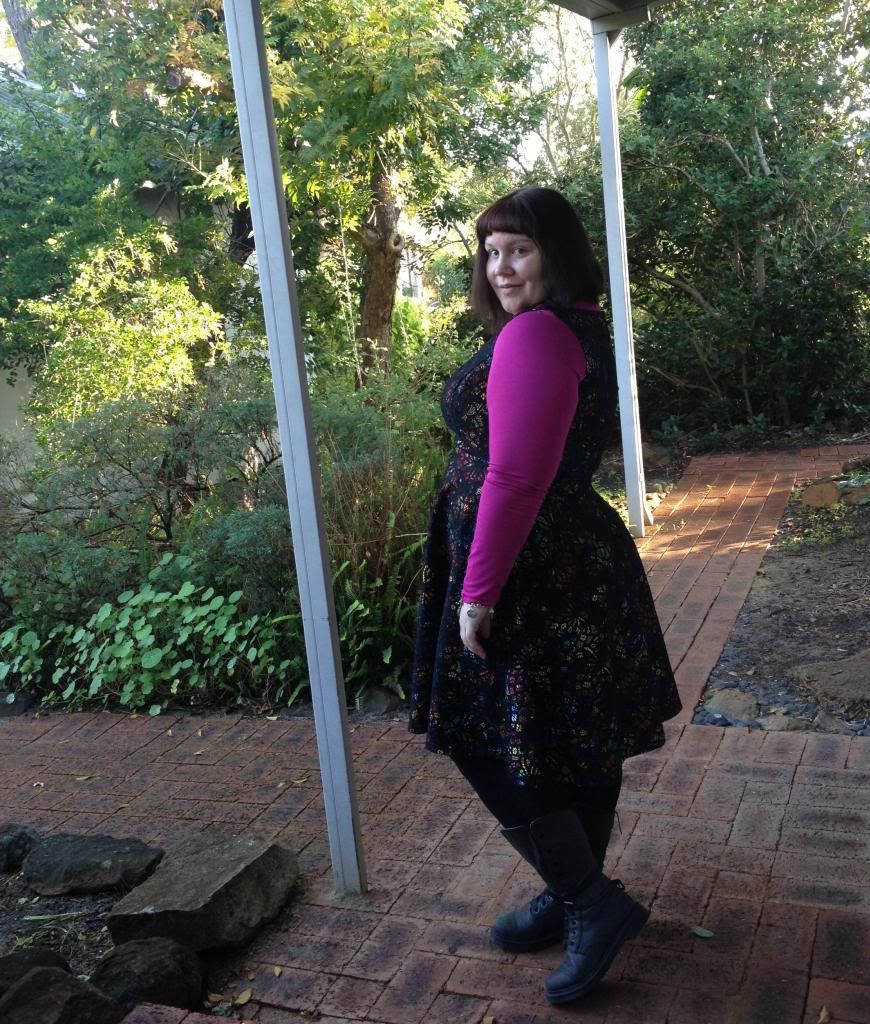 Long Sleeved Crop Top - ASOS
I bought 3 long sleeved crop tops in different colours from ASOS to wear like this under dresses. They are so perfect, they come to just under my boobs. I'm so tempted to wear them as a top with a high waisted skirt though!
Also, the boots, being Dr Martens, are still available. Seriously, best. boots. ever.